In 2005 Crop Service Center-Abilene (also known as Abilene Products, Inc.) was formed because of the additional need for liquid and dry storage. This location offers easy access to the railroad and now many products are shipped in by railcar. Dry and liquid blending is offered at this location. This location has 3 full-time employees and 2 secretaries, but no sales staff on-site.
Crop Service Center, Inc.-Abilene
818 SE 4th
Abilene, KS 67410
Phone: 785-263-3037 Fax: 785-263-1331
dale@cropservicecenter.com
Dale Koop |
Owner / Location Manager
Dale Koop is the founder of Crop Service Center. He has been in the agriculture fertilizer and chemical industry for over 30 years.
Email: dale@cropservicecenter.com | Phone: 7854793753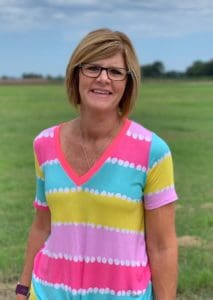 Marilyn Marston |
Accounting
Marilyn Marston started at Crop Service in February 2019. She grew up around the Abilene area. She is married to Dennis Marston and they have one daughter, Nicole, who is married to Sam Shrack. They have two grandchildren, Axie and Stetson. In her free time, she likes to participate in competitive horse trail riding, where she rides 60 miles over the weekend. Marilyn is responsible for the company's accounts receivable.
Email: marilyn@cropservicecenter.com | Phone: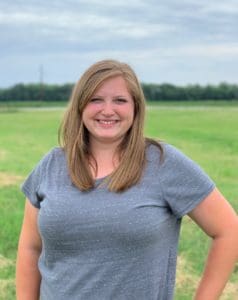 Sarah Zerger |
Precision Agronomy
Sarah Zerger started at Crop Service Center in July of 2019. She graduated from K-State University in 2018 with a bachelor's in Agronomy and a minor in Animal Science. She is originally from Cheney, KS where her family has a certified seed wheat business, diversified cropping system, and a cow-calf operation. Sarah is a Certified Crop Advisor and has her 1A Certified Pesticide Applicator license. Sarah is actively involved with precision agronomy operations, accounting, social media, and is also an applicator.
Email: sarah@cropservicecenter.com | Phone: 3162171687